PRIMUS
Pendulum wall clock
P
rimus has been designed with the first time builder in mind. It has big cogs which means the tolerances are not as strict as with a small clock.


I
nstead of 4 cogs for the hour hand it uses a daisy wheel, which is a lot easier to make.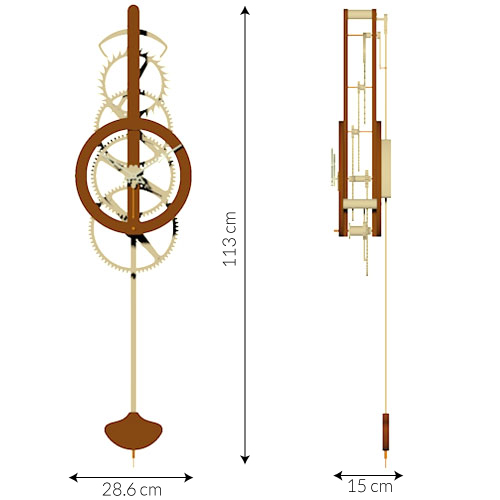 Escapement
- Dead beat/Graham


Drive
- 3 Kg Weight


Runtime
- 3 Days
10 Sheets of A3 plans and the 36 page instruction manual.
Plans are in metric and imperial.